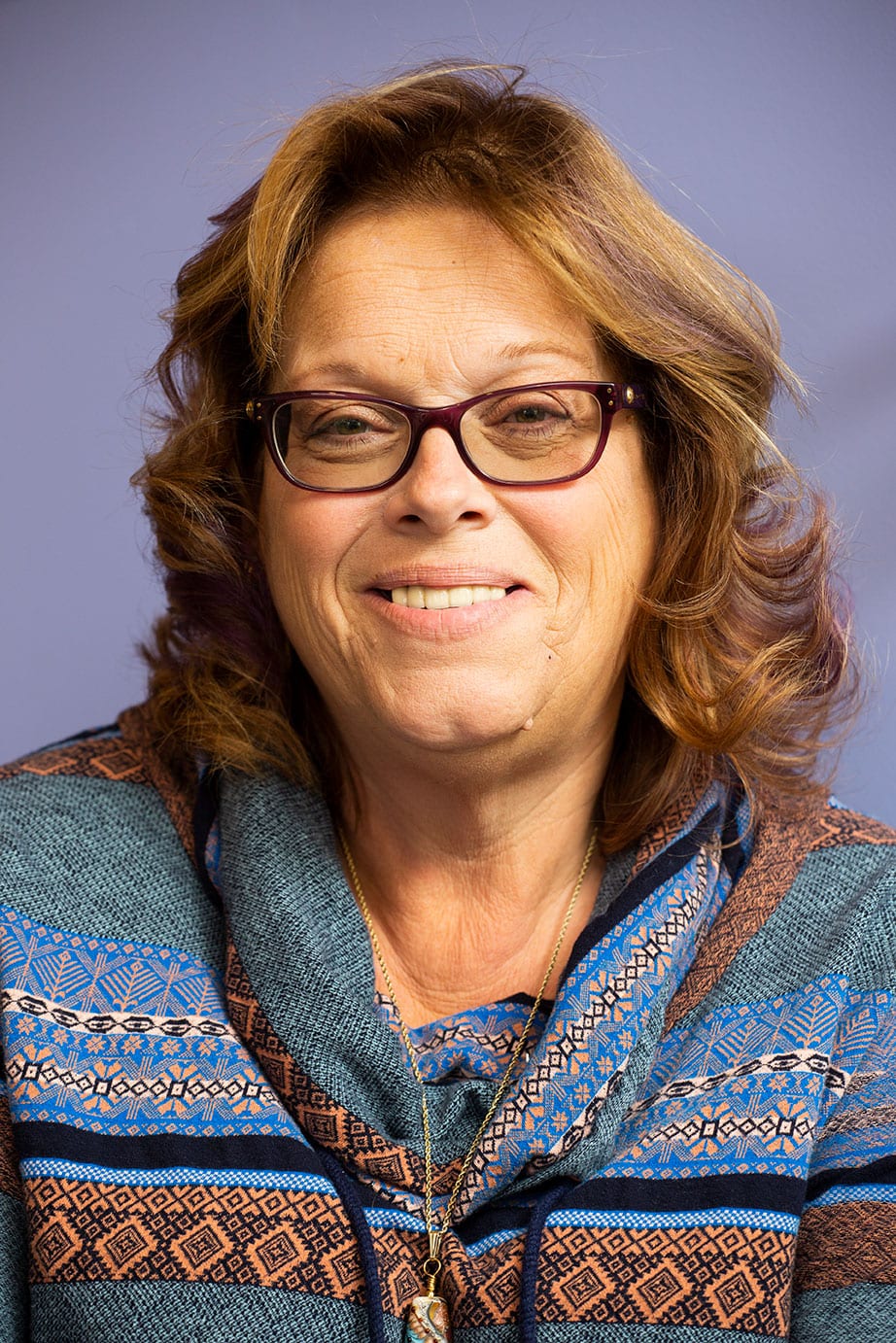 My name is Tia Marie Grider.
A little background on myself: I retired in 2013 to care for my mother who has Alzheimers and babysit my grandchildren. During this time, we also decided to move to the country. We are a multi-generational family in one house, so I get to assist in raising two of our grandchildren. My husband Glen and I have worked together in the aerospace industry all of our marriage (I worked in Quality and Management before my retirement) and enjoy working together in our little shop we have now. Along with being a top notch programmer and setup guy in the machining industry, Glen is a talented wood worker and glass artist. Glen has spent time learning the needs of glass artists so he can make a unique identification tool so that glass artists can stamp on their own pieces of glass! He has developed several different approaches to these ID stamps.
Art is My Passion
I have spent most of my adult life pursuing some form of art. My first passion was ceramics, in which I would dry brush paint with colors; animals and beer steins with outdoor scenes were some of my favorites. Several years later, I called the local stained glass shop and said I wanted to learn this art. That year everyone got a gift of stained glass for Christmas. Needless to say, I was hooked. For years my love for glass continued, and after some shows I began to teach beginners. I especially enjoy this part of glass work because of watching someone light up when that first piece is complete! I now teach small groups in our shop. It is amazing to watch each student move at their own pace and experience this beautiful form of art expression.
Discovering Glasswork
In 2011 my best friend and I visited Louisville Glassworks and took a tour. We were interested in what one woman was doing. After being told it was lampworking, we went home, bought some hotheads, and started making beads. We were hooked! The joy of working at the torch, the instant satisfaction of completing a bead or marble, and the sight of the end result were contagious! Glen and I now have a studio with two seats (his and hers) and enjoy every minute we spend exploring this wonderful art form.
Learned from the Best
I have had the unbelievable pleasure to work with great artists at Indy Flame Art in Indianapolis and also various other teachers. My teachers have included Jeri Sharees, Samma Parcels, Lisa Atchison, Kim Affleck, Dan Grumbling, Michael Barley, and Joy Munshower, and I have also learned from many other artists through tutorials and listening to their approaches. I am truly blessed!
Glen has studied with Jeri, Samma, and Dan too, as well as John Kobuki at Corning in New York.
Tia Grider with lots of support from Glen Grider